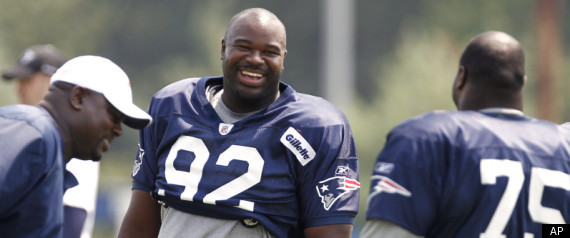 According to The Boston Herald, the Patriots have decided to cut Albert Haynesworth, after just 6 games with the team. Albert has fallen pretty far from the guy that earned a 100 million dollar contract with the Washington Redskins.
Another case of a guy getting his bread, and than being content. Albert could have been a big help to this Patriots defense, if he could have somehow channled the Albert Haynesworth that played for the Tennessee Titans a few years back.
I dont know if there is a team in the League that will give him another shot, but knowing the NFL more than likely he will get another chance and more than likely he will fail again. He's lost his fire, and his belly shows it.
J